Websites: tree, menu and SEO optimization
It often happens to encounter situations in which a website is first made or restructured, and only after some SEO activity is planned ...
How many of you when you approach the creation or restyling of websites already start with the idea of ​​getting them SEO optimized? and how many of you are already starting with the idea that these sites can be promoted with Google Ads campaigns?
Website trees and menus can be very important both in SEO ( Search Engine Optimization ) and in SEA ( Search Engine Advertising ), for "zone" remarketing and for dynamic campaigns.
Those who start from an organized structure then find themselves having articles, categories and menus optimized, both for the actual optimization and for advertising.
SEO: tree and URL
Tree and URL addresses are important for good SEO optimization, and to get "friendly" and optimized addresses it is essential that the whole site is well structured.
Questions need to be asked from the start: what are the website's goals? it is not enough to say "I want these resources to be present on the site" or "these is the list of pages I would like" ... you need to understand what are the key elements , what are the leading products and services on which the customer wants to focus the user's attention, because these must be promoted, or rather, proposed in such a way as to always be highlighted.
Obviously all this is also very important for crawlers, because with a good basic tree, URLs and sitemaps deriving from menus, articles, categories, and so on, will be well readable and well structured. Not only that: the organization of the structure and contents will ensure that the internal linking is also well defined, giving the right weight to the individual resources, in a structured and organized way.
You must always have the client's objectives under control, so that you can unequivocally define whether the menus assumed for the website are suitable, allow correct use of the web pages, allow you to generate consistent URLs and sitemaps.
Another key factor, often, when it comes to the restyling of an existing website, are redirects: managing web pages and resources already indexed and positioned is another key point, understanding whether there are fees in the new site or not is essential to define the response codes to be provided to users and the search engine. A preliminary analysis is needed to identify the indexing and positioning of the resources of the pre-existing site but above all an analysis is not only instrumental that allows us to understand if the resources that we find positioned should be maintained and improved rather than corrected.
It may happen to come across placements of important resources, which however do not exactly respond to the conditions in which we would have liked to place them, or it happens to come across unwanted placements.
In this context, another fundamental point is the attention to the cannibalization of keywrd: it is essential to make unique the resources that can be indexed and positioned with keywords that are important for the business and objectives, because in this way clean, defined pages are provided , unique, without leading him to have to choose between multiple resources similar to each other.
This is why in a restyling it is not enough to go and take what was there before to bring it back to what will come later. We need a studied, structured and organized work.
Posted By Abdul Rimaaz
About This Author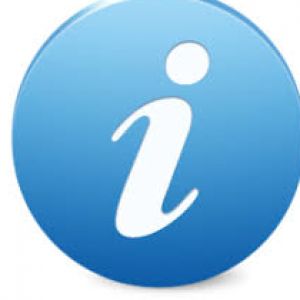 MARSH MAXWELL
This is a leading account for sharing the information for o
Joined: November 28th, 2019

Article Directory /



Arts, Business, Computers, Finance, Games, Health, Home, Internet, News, Other, Reference, Shopping, Society, Sports