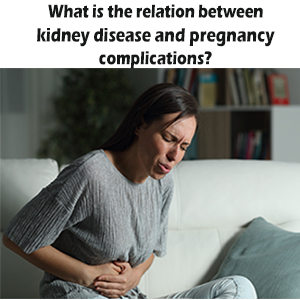 What is the relation between kidney disease and pregnancy complications?
Your kidneys are a pair of the organ that is located just below your ribcage. They are responsible for the functioning of several essential functions for your body like separating waste materials from your blood, and they also discharge harmful materials through the urine. Your kidneys produce hormones that are responsible for the generation of red blood cells. When your kidneys perform the process of filtration, then they send back some of the vital vitamins to your blood for the functioning of the other organs.

Kidney disease is the condition of your kidneys when they are not able to perform functions, as they usually perform for their body. Your every organ has to depend on each other for the proper functioning of the body like your heart pumps blood to your blood and your kidneys purify that blood. The filtered blood is used by the whole body for precise functioning of the body. That's why the impairment of any organ can influence the functions of other organs. If your kidneys are affected by any chronic kidney disease, wastes build up in your body that may create many health-related issues. If you have kidney disease and you are pregnant, then you need to understand that kidney disease can cause pregnancy complications that we are going to describe in this article.

What factors should be discussed when a pregnant lady suffers from kidney disease?

If you are pregnant and suffering from kidney disease, then this situation must need to be discussed with your health care provider. When you reach him, they may ask you some questions regarding your health. Following questions must be asked by your health care provider:

• Stage of kidney disease
• General health issues
• Here age plays a crucial role
• If you are having hypertension, high blood sugar level, or heart disease
• Having other health conditions that may hamper the condition of your kidneys
• Presence of protein in your urine

Generally, individuals with kidney disease are unaware of this health condition because there are no symptoms at all of the kidney diseases in the initial stages.

What are the causes and symptoms of kidney disease?

Before understanding the complication of pregnancy while having kidney disease, you have to first aware of the causes and symptoms of kidney disease. We are going to tell you everything about kidney disease in a short description. Here are the causes of kidney disease:

• Low blood flow to the kidneys
• Direct damage to the kidneys themselves
• Trauma and physical activity that can affect the functioning of your kidneys
• Dehydration
• Too much protein in your urine
• Sepsis
• Urinary tract infection
• Certain drugs and medicines that can affect the functioning of your kidneys
• Pregnancy complications, such as eclampsia and pre-eclampsia

These are the major causes of having kidney disease. Usually, there are no signs at all in the initial stage of kidney disease, but when it goes in further stages; it can lead to kidney failure. Some health conditions symbolize kidney disease, and some of them are as follows:

• Vomiting
• Change in the frequency of urination
• Foamy urine
• Swelling in some parts of your body due to fluid retention in your body
• Breathing issue
• Poor appetite
• Muscle cramps
• Dry and itchy skin
• Poor sleep
• Sudden weight loss

These symptoms are not specified to kidney disease, but the presences of more than 2 symptoms indicate towards kidney disease. If you have kidney disease and not getting appropriate treatment on time, then it can lead to kidney failure. According to allopathy, dialysis and kidney transplant are the treatment options left for kidney failure.

Can a woman with the renal disorder have a healthy pregnancy?

The answer is simply no, but when you have mild kidney disease (stage 1-2), normal blood pressure level, little or no protein in your urine can have a healthy pregnancy. Protein plays an essential role in the proper functioning of your body, but it should in your blood, not in your urine. If kidney disease goes in further stages (stage 3-5), then the risk of complications is much higher. If you are encountering any renal disorder, then you must have to avoid pregnancy.

Still, you want to get pregnant, then consult your doctors as soon as possible and tell them about your health condition, the protein level in your urine, and the stage of kidney disease.

Kidney disease and pregnancy complications

Pregnancy does not cause a kidney disorder to worsen, but kidney disease can worsen the condition of a pregnant woman if they have an uncontrolled blood pressure level. If a pregnant woman faces renal disease, then she is more likely to develop preeclampsia (a type of blood pressure that develops during pregnancy).

If you are pregnant and having kidney disorders as well, then kidney function and blood pressure are monitored easily. If kidney disease is in advanced stage, they may need to be hospitalized after 28 weeks of pregnancy. In that case, your blood pressure level and the fetus growth are measured closely. Earlier in this article, we have discussed kidney disease and pregnancy complications, but you have to be aware of the relationship between treatments of kidney disease or renal failure and pregnancy complications.

Dialysis and pregnancy complications

Dialysis is a treatment that is performed to filter blood if your kidneys are not able to perform their functions. This treatment is performed with the help of devices that cleans your blood but outside your body. No doubt, this treatment uses advanced technologies, but this treatment is not proficient enough to improve the functions of your kidneys. Dialysis performs functions of your kidneys for a temporary period.

If you are on dialysis, then some changes in your body making it hard to become pregnant. For instance, most women on dialysis have low red blood cell count and hormonal changes that may keep them having regular menstrual periods. The rate of pregnancy complications is very high if you are facing kidney failure. In that case, the risk to both mother and the developing baby is also high. If you become pregnant, you will need to go for Ayurvedic treatment that can help you in reducing your creatinine level naturally, and eliminate the root cause of renal failure. Consult the best Ayurvedic nephrologists for this purpose.

Kidney transplant and pregnancy complications

If your kidneys are already transplanted, then you are likely to have regular menstrual periods. In that case, getting pregnant is possible and having a child is possible, but after two years of a kidney transplant. But it always depends upon the situation and the health condition of the patients. A kidney transplant is a surgical process in which a patient's kidney is replaced by the donor's kidneys. In this process, many risks are involved like a rejection of the donor's kidneys, vomiting, and failure of the patient's kidney after the surgery.

Some medicines are recommended by doctors to avoid the rejection of kidneys. These medicines can create problems for a developing baby. In most cases, pregnancy is not recommended because of the risk involved for you or the baby. You can avoid the situation of a kidney transplant and treat kidney disease without any side-effect by Ayurvedic treatment.

How Ayurveda can eliminate the root cause of kidney disease naturally?

Ayurveda is considered as the mother of all healing and is sufficient enough to eliminate the root cause of any chronic disease. There is no permanent cure for kidney disease in allopathy, but you can live a little longer from this treatment. Kidney disease treatment in Ayurveda involves the use of natural herbs like Punarnava, gokshur, dandelion, kaasni that are very beneficial for the treatment of kidney disease.
About This Author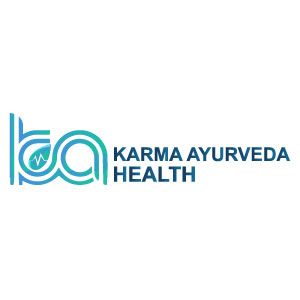 Karma Ayurveda Health
Karma Ayurveda Health has grown in the field of Ayurveda.
Joined: February 12th, 2020

Article Directory /



Arts, Business, Computers, Finance, Games, Health, Home, Internet, News, Other, Reference, Shopping, Society, Sports