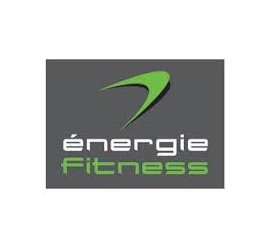 Points to Keep in Mind While Using a Treadmill in a Gym
One of the commonly used gym equipment is the treadmill, as many people incorporate indoor running into their fitness routines. Since you are sharing this machine with others in a gym setting, you need to practice proper treadmill etiquette. Not only will good manners keep the equipment in good condition—it can keep other gym-goers happy and safe, too. Here are some of the most important points to keep in mind while using a gym treadmill:
Take time to read the gym rules – Most gyms provide rules for using the treadmill—including time limits. Be sure to read and understand them before you do anything. If in doubt, ask whoever is in charge.
Wipe after use – Some gyms have disinfectant wipes and sprays you can use to conveniently sanitize exercise machines and equipment after use. Cleaning up just takes a few seconds, so be respectful and do it. Be sure to wipe off any sweat, spills and dirt before leaving the treadmill. That way, the next person can use the equipment germ-free.
Do not hog the treadmill – It can be frustrating to arrive at the gym itching to use a treadmill only to find that each and every one of them is occupied. But what's even more annoying is seeing other people exceeding the time limits and hogging the treadmill all to themselves. Don't be that person. Take the higher road by observing time limits and being courteous to those who are waiting to use the treadmill after you. The only time when it's acceptable to run much longer is if there are no other people in the gym.
Don't bring all your 'stuff' - It's important for gym safety that treadmills and the areas around them be kept clear. So if your drink does not fit into the cup holder and there is no place for your keys, phone, bags, etc., leave these things in the locker room. This simple protocol may prevent accidents and injuries.
Avoid looking around – Focus on your run and pay attention to yourself instead of looking at other people beside or around you. Nobody likes being watched. Likewise, if you are waiting for your turn at the treadmill, do not stare at the user in an attempt to make him or her get off the machine. Keep a reasonable distance from the treadmill and wait for the person to leave before taking your turn.
About The Company
The Energie Fitness Brentford offers health freaks and fitness enthusiasts with a smart way to maintain to improve stamina and strength levels while losing weight and gaining flexibility. By using boxing, spinning, Zumba, yoga and many other exercise formats, the gym has created an extremely effective workout regime for members to follow for achieving desired fitness levels.
Article Directory /



Arts, Business, Computers, Finance, Games, Health, Home, Internet, News, Other, Reference, Shopping, Society, Sports