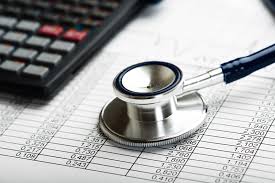 What are Personal Loans for Doctors and How you Can Get One?
NBFCs offer secured and unsecured loans for professionals that come with more features and benefits than traditional loans. Personal loans for doctors are one such type of unsecured loan.
Some of the features of this loan include:
Financing up to Rs. 30 Lakh.

Quick processing and approval within 24 hours.

Repayment tenors that range from 12 to 96 months. Personal loan for doctors come with longer tenors than traditional loans.

No charges for part pre-payment. Customers have to pay a 1 to 2% charge when opting for this facility in case of conventional loans.
Some of the reasons for which you can avail a personal for doctors include:
Here is how you can avail a personal loan for doctors:
Increase your credit score to 750
Personal loans for doctors are unsecured. Lenders prefer applicants with a CIBIL score of 750 or above to apply. A high credit score is the only security lenders seek when granting such loans. It vouches for your creditworthiness and ensures that you can repay the loan without defaulting.
There are various ways doctors can increase their credit score, availing a credit card is one of them. You can also go for a secured credit card provided against a fixed deposit.
Clearing the total payment due and keeping the credit utilisation under 30-40% of your credit limit will improve your credit score.
A high credit score can also help you negotiate for lower doctor loan interest rates.
Apply for the loan amount
Applying for the right loan amount is critical as the approval depends on it. Lenders may reject your application if you ask for an amount which you are not eligible for in the first place.
Using a personal loan eligibility calculator can help you avoid the above. The calculator can help you gauge the amount you are eligible to receive based on your income, existing loans, annual turnover, etc.
Calculate the EMIs and decide the tenor
The next step towards availing personal loans for doctors is to calculate the EMIs and tenor. A personal loan EMI calculator can help you precisely with that.
Deciding the tenor is crucial as your EMIs and total payable interest depend on it. A shorter tenor increases the EMIs but keeps the total payable interest low. A longer tenor has the opposite effect.
Consider the following example:
You have availed a personal loan of Rs. 7 Lakh at a rate of interest of 12%. The EMIs and total payable interest will be Rs. 23,000 (approx.) and Rs. 1.37 Lakh respectively for a 3 year tenor. On the other hand, the same will be Rs. 15,000 (approx.) and Rs. 2.34 Lakh (approx.) for a 5 year tenor.
Arrange all the necessary documents
You only need to have the following two documents to apply:
Have the correct post-qualification experience
NBFCs need you to have a post-qualification experience to satisfy the eligibility criteria. The requirements are mentioned below:
Graduate doctors – 2 years.

Super-specialist doctors – None.

Dentist – 5 years.

Homoeopathic doctors (DHMS) – 15 years; must own a house or clinic.

Ayurveda and homoeopathic doctors (BHMS/BAMS) – 6 years; must own a house or clinic.
Clear your existing debts
Many a time, financial institutions check your debt-to-income ratio or Fixed Obligation to Income Ratio before approving personal loans for doctors. It is the proportion of your income against your liabilities per month.
Ideally, the FOIR that lenders prefer is 50% or less. It means that your fixed monthly obligations must not be more than 50% of your income. Having such a ratio ensures that you have surplus income to pay the new loan EMIs without defaulting. An ideal way to lower the FOIR is by closing any existing loans and clearing credit card debts.
Make sure you know everything about this kind of loan for self employed before you apply. Such know-how will help you avail the most beneficial loan terms and features from the top financial institutions.
About This Author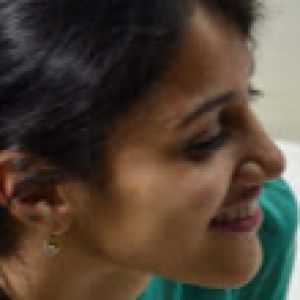 Aditi Ahuja
Aditi Ahuja is a noted financial consultant and adviser.
Joined: August 23rd, 2018
Articles Posted: 7