Cleaning your Gutters: Why Is It Important?
Cleaning your gutters in of the most daunting and boring home maintenance chores that you need to do. Cleaning your gutter is usually dirty where you are moving the ladder a lot, you will also likely to get wet from flushing the gutters, and it's not exactly something that you can show off once you are done, unlike other places.
Although, if you don't clean it on a regular basis then it can be troublesome for your home. If the gutters are too full, water can actually damage the roofing and the fascia board. Moreover, overfull gutters can also cause difficulty below deck as well because pouring water can get into the foundation and possibly into your basement and crawlspace. While it may also affect the garden beds if they are right under the gutters.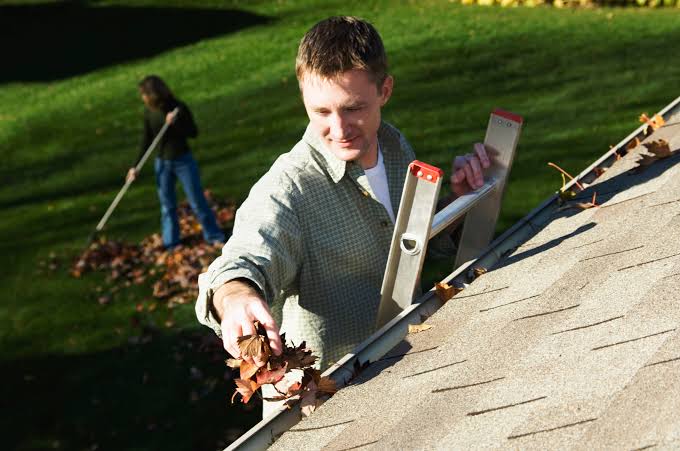 However, if you need an expert hand in cleaning gutters professionally then you can contact The Sydney Roof Doctor as they gutter cleaning services in Sydney and surrounding areas. While if you don't know how to maintain and clean your gutters then this article is for you.
Why is it important to clean gutters?
Any debris in your gutter will cause the water to flow incorrectly off your roof and can also add weight to the gutters, making them sag and fall apart. Moreover, standing water in your gutters can also increase the chance of rust and mold on your roof.
Other problems caused by gutters
Failing to maintain gutters can cause a variety of problems, that you can read below.
Increased chances of leaks
Many homeowners get panicked and call roofing companies because they have spotted a leak inside their house. The majority of these leaks are caused by gutters stuffed with debris that are unable to properly drain water from the roof.
Ruins landscaping
Clogged gutters and downspouts can cause rainwater to overflow, destroying plants or flooding beds.
Impacts your house foundation
When the gutters installed and working properly, they direct rain and melting the snow away from the house's foundation. When the gutters are clogged, the water will eventually drip down the side of the house, thus creating cracks in the foundation and making its way into the basement.
Causes siding of the house to stain and rust
Water from leaking gutters can cause the siding or trim to rust or rot over time if it is made from aluminum or wood. Whereas any type of siding or trim can also become stained and streaked from water flowing down the side of the house.
Increases the chances of pests
If your gutters are clogged and hold water then it can attract mosquitoes, flies, and other pests. Further, standing water in your gutters attracts these pests, which will make your time spent outside unpleasant due to the increased risk of bug bites.
Ice dams during winters
If you live in a region that experiences colder weather then clogged gutters with standing water and debris can cause ice dams which can damage the roof of the house. The slower the water takes to drain, the easier it is to freeze and the longer it will take to disperse out of downspouts and gutters after the temperature rises above the freezing mark. Moreover, these ice dams will put extra weight on the gutters which will make them fall away from the house.
Extra weight put strains on your gutters
When ice dams are combined with debris, it can cause gutters to pull away, sag, or even fall, damaging the roof and siding of your house. This situation can be as dangerous as anyone walking beneath the gutter could get hurt.
However, if you are facing any of these situations then call The Sydney Roof Doctor right away. Furthermore, they even offer leaking skylight repairs in Sydney and surrounding areas.