Where Do Burglars Look First?
Have you ever wondered how burglars know where they can find valuable items? I mean how an unknown person can know where you have hidden them. That's a serious question if you think about it for a few minutes. If you ask someone who had been a victim of a home burglary, you can find the answer. Though you shouldn't display valuable items, hiding them in common places isn't a better idea either.
So, what are your options then and what are these common places? Well, first of all, you should get an alarm system for your home. You can buy the Best Burglar Alarm System in UK online. Secondly, know about the places where burglars are likely to look first.
Hiding Places that Burglars Look First
We have enlisted some common places where most people hide stuff. These places look cunning to hide equipment, electronics, jewelry and cash. Unfortunately, they aren't safe and cannot save you valuables.
Master Bedroom
Almost half the burglars break in through the back or front door. But their first target is usually the master bedroom, isn't it surprising? This is a room which is situated in the middle of most properties. But burglars know that's where most people tend to keep their valuables. That's why this is the most lucrative room for intruders.
Master Closet
Your closet is one of the places where burglars usually start their search. That's where an intruder spends most of his/her time looking for valuables. A burglar would search the pockets, inside your shoes and boxes as well. In case you keep some cash or jewelry in the closet, keep it inside a box. It's better if you chose an ugly box with a bad title like college notes etc.
Medicine Cabinet
There are many reasons why a burglar will go through your medicine cabinet. First of all, searching for it will only take a few minutes. Secondly, even if there's no money, a thief can take a medicine that has some value in the black market. There's a point that most homeowners never think about.
Intruders may find a diamond necklace hidden with pain medication. That's like a jackpot for them as most of them take medications.
Freezer
Though a freezer may look like a safe hiding place, it certainly isn't. If you can think about it, burglars can too. They don't have to look much as they can easily find any packing that shouldn't be there. It's better to hide your valuables in grocery wrappings. This way it will appear legit but don't forget to seal it well.
Shelves and Study Room
Shelves are the prime spots where people usually place their items. We all leave credit cards, personal documents and often property papers as well.
Just like the bedroom, the study room is also a room where people hide stuff. Burglars know that they surely can find something in the study room. Drawers on your desk are their first target and usually, people keep some cash there. They will also search for your bookshelf and library if you have one.
Kitchen
The kitchen was once considered the safest place to hide valuables. Unfortunately, the movie culture put this place in the minds of intruders. And it's true that people hide jewelry, cash and even laptops in their kitchens. Boxes and cans are usually preferred and a thief will empty out every box in your kitchen.
About This Author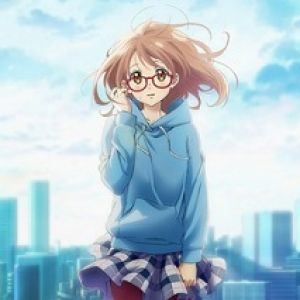 PhoebeLambert
My name is Phoebe Lambert and i am an experienced manager.
Joined: January 19th, 2018