But you should also keep in mind that you don't have to use all the features of your camera in every photo you take. That being said, sometimes there are some features that your device offers that can make your job easier, leading to better results. So here we give you some examples of things your camera can do that you might not yet know!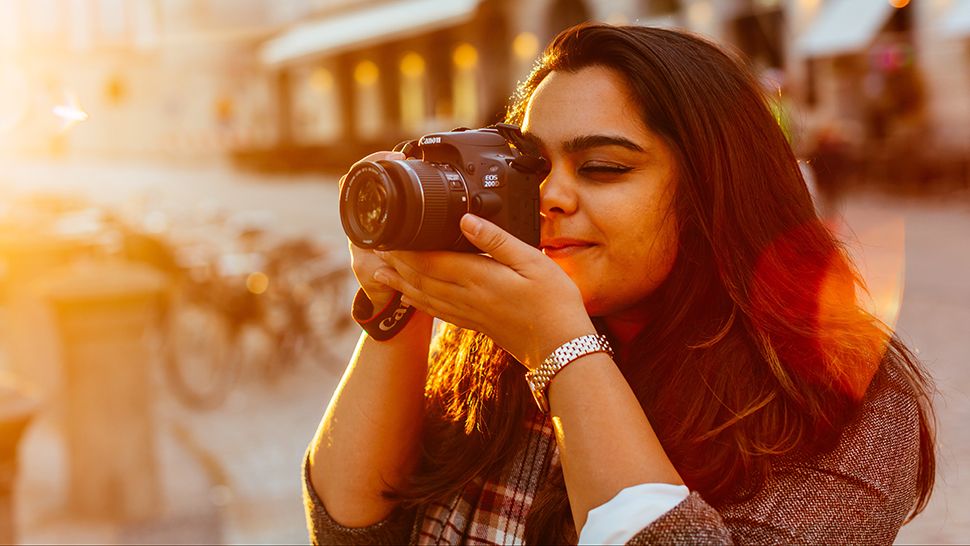 1. Things you didn't know about your camera: bracketing
The AEB is a technique generally used for HDR photography. We thus take successively between three and five photos but changing the exposure each time. These photos are then downloaded to the computer and the HDR photo is produced using digital editing software. But you can also use this feature to choose different exposures for a single shot and manually increase its dynamic range.
Another common use of bracketing is to make sure you get the right exposure. In fact, this is the original function for which it was designed. You can take multiple photos in a row by changing the exposure for each. This will ensure you have the exposure you need on at least one of them.
2. Rear focus button
The standard process on most cameras is for the camera to autofocus when you half-press the shutter button. This is a very good solution, although many photographers prefer its alternative: the famous rear focus button. Personally, I have found that by using the AF On button on the back of my camera, I can hold it with more stability. The blur produced by involuntary movements is thus reduced and it even allows me to photograph with exposure times a little longer than usual.
This button is found on most DSLR cameras from the best-known brands. If you are willing to give it a chance, be sure to check the manual first to find out how to fix it. Once you start using it, your images will look sharper and more defined. Simply because you have a firmer and more secure grip on your camera.
3. Photo styles
Photo styles normally only work with the JPEG format. So if you want to use it, be sure not to trigger in RAW format because when you transfer your RAW file to your computer, all the initial photo settings will be restored, regardless of the photo style used. But if you want to get started with it, exploring the photo styles your device has to offer can be a quick and effective solution , when you take a photo quickly and know you're not going to edit it in an original way. And if you are shooting in RAW, the Photo Styles can be used to get a general idea of ​​the photo after retouching. when you see this effect on your device preview.
4. Things you didn't know about your camera: HDR on the device
One of the most recent features introduced by the big brands is the HDR function. This function not only includes the bracketing function already mentioned but also combines the different exposures to create a final image. The function HDR is the ideal option when you do not want to waste time doing digital retouching.
5. Double exposure
Double exposure is a subject that has already been discussed in detail in another article. But we want to remind you because you may not know it yet or you do not know that your device can produce it. This feature allows you to expose two images in one and the same photo. Done well, it can give really interesting and beautiful results. Although this technique can also be achieved using photo editing software, sometimes it is easier to do it directly on the scene you are photographing. You will be able to test different exhibitions and have more than one option. You will surely get unexpected results.
6. Depth of field preview
This option is quite well known but many photographers do not discover it until they know how to master their camera over time. Most DSLR cameras have a black button on the front , normally to the left of the lens. If you look through the viewfinder and press the button, the screen will darken a bit and show you how the depth of field will appear in your photo.
This is a very useful button because even if you do not always know it, the depth of field does not change when you change the aperture. The aperture is changed right before you take the shot, so you can get as much light as possible to focus properly. So when you look through the viewfinder and use this option, you can know at the time how the depth of field will appear in the image.
7. Things You Didn't Know About Your Camera: Advanced Focus Modes
One of the most important advancements in modern DSLR cameras is that of integrated camera focusing systems. With the latest releases on the market, you can use a large number of focusing modes with the focus on the move.
The most recent camera models have made great strides in focusing systems. While many of these systems are not really important for the most expert photographers, others on the other hand have assumed a real revolution in disciplines such as sports or action photography. Each camera has its own focus system , so please refer to your user manual to find out how your camera's focus system works.
8. Lens calibration
You must have heard the terms back focusing or front focusing in your career as a photographer. With time and wear, lenses begin to lose some of their ability to focus. You will find that they tend to focus slightly in front of or behind the subject you are really focusing on. This is what happens with all lenses after a certain period of use. When this happens, you must request a calibration of the lens.
In recent years, some camera brands have added the option of lens calibration on some models. This allows you to calibrate the goals yourself, without having to take them somewhere, which ultimately saves you time and money. The camera determines what proportion of the lens is doing back focusing or front focusing and automatically sets it to take the picture.
This feature can be tricky to master, but when used properly, it works incredibly well. There are several techniques and software that can help you better calibrate your goals, but often all you need is a calibration table. It is better to have your objectives well calibrated to avoid unpleasant surprises when you discover poorly focused images.
9. Image blocking system
It is best not to erase images from your memory frame while using your camera. Even though it must have happened that you had a full memory card just by triggering for a few moments, so you had to erase old images from the camera. When this happens, we often erase images that we wanted to keep.
This can be avoided by using the block image option. It is very easy to use and you will avoid deleting anything important. It is a function of the camera quite unknown but which will nevertheless help you well, on occasion. This option can usually be activated from your device menu. There are even some devices that have a special button to press while viewing images to block them.
10. classify pictures
This feature is great if you know how to use it correctly. When viewing photos on your device, the rating option allows you to rate the images on a scale from 1 to 5 and retain the information in the image meta data. When images are uploaded to digital editing software, the rating is retained and appears on the computer. This is very practical when you want to show the photos to someone or when you have to choose the most beautiful photos. You will thus have a first de facto classification. Right now, this is an option only available on certain device models, but it's so useful that it's sure to be widespread soon.
11. Flash compensation
With flash compensation, the camera decides how much flash is needed. It is then the photographer who decides to increase or reduce the power according to the desired result. You do not use this option if you already have an external hot shoe flash or if you are working in the studio. Indeed, you can modify here the power of these flashes directly on the flash options. But if you find yourself in a situation where you don't have an external flash and you find yourself forced to use your camera's flash, then this option will allow you to have more control over the light. of this flash to produce more convincing results.
12. Flash synchronization with second curtain
If your device has a built-in flash on its case, it will likely include some flash options as well. Perhaps the most practical, besides adjusting the power, is synchronization with the second curtain. With this function, your flash fires right at the end of firing instead of at the beginning.
For more information, you can click https://www.dzoptics.com/en/