3 Growth-lagging AR Implementation Challenges You Should Know
The increasing revenue of the AR and VR market attracts many businesses to implement these excellent concepts in their solutions. And hence, they secure their place in the most anticipated technology trends offered of all time.
The augmented reality and virtual reality concepts are popular in business practices as they hold power to affect the customer choices and decisions and can ensure business success. But if you are willing to serve your customers with the AR or VR implementation, there are certain constraints that you should know about from the start.
3 AR Implementation Challenges Every Business Faces
Despite its much-awaited entry in most industries and business sectors worldwide, challenges that businesses have to overcome to implement a working AR system successfully are numerous. However, some of them are easier to tackle while some require modifications and support from the AR development experts.
Based on the needs of a business and its budget constraints, these challenges affect the overall system and often eat up more time in implementation than expected.
Lack Of Development Standards
To produce desired results, it becomes crucial that every solution and technology should adhere to some set industry standards. However, there are no such standards set for augmented reality implementation as of now. Therefore, businesses are forced to predict these standards and set their own constraints before they implement any solution in practice. But does it remain effective? Not at all.
The development standards are created to ensure that every implementation and development of products/services remains the same in every condition possible. Moreover, it tends to ensure that the correct execution of standards is done to produce quality outcomes. But in the case of AR, the lack of standards often affects the productivity of advanced solutions, and it ultimately results in degrading the use of AR in the practical world.
Then what's the possible solution? As of now, there are no standards and development requirements set for AR implementation and products. But it is only a question of time before the experts form a group and decide the industry standards that can be applied over most of the industries and the possible AR solutions. But until then, businesses have to follow whatever standard procedures or solutions that they can find.
Absence Of Quality Content And Right Use Cases
Businesses tend to take inspiration from sources that they find helpful. As mentioned earlier, the lack of quality standards forces them to follow the footsteps of other businesses who might not implement the best AR practices and adhere to the right standards. It often creates confusion and leads to imperfect AR implementation.
Developers and even brand owners are anxious about the proper usage of AR/VR in their products. For example, you are developing a delivery app like UberEats, conduct proper research, do competitor's analysis, and identify your customers and their interests. This will help you to give better results without any problems.
The possible solution to this problem is that businesses should consider following the best practices that are industry-wide appreciated and implemented by larger organizations. Also, by keeping the user needs in mind, you can ensure on producing the results that your customers/users find suitable.
Privacy And Security Issues
The global data security breaches are increasing by leaps and bounds. As data has become one of the essential entities for running the internet-related services, hackers are increasingly gaining on us to steal the data and incur malicious use of it. However, many technological approaches are considering the possible data security and privacy concerns and providing the best concepts for implementing it.
But at the same time, it can not be said for the augmented reality implementations. The lack of data privacy and security concern awareness is the primary reason behind it. The computing devices running the augmented reality related services are not as secure as any particular concept implementation.
Also, it does not burden the development companies. Whether you find it convenient or not, but AR-enabled business solutions pose a more significant threat to your business data. They can result in substantial data breaches if proper precautions are not taken.
Augmented reality helps generate excellent user experience with its latest implementations and great results. It ensures the users find it convenient enough to use AR-based solutions. But if there are any problems still waiting for fixing, it might not turn out as expected. Therefore, it is necessary to test the provided solution in every manner to ensure it turns out the right one you need. With the expert support and complete execution of the resolution, a business can ensure they make the best of every new implementation that they gather.
Summing Up
Implementing the AR concepts required you to keep all the possible concepts in mind before you launch them in the market. If there are any problems pertaining to your solution, it can contribute to building a poor user experience that harms your business's reputation and affects the profits. Hence, it is better to concern the reputed AR developers who can guide you through the development process.
Augmented reality is all set to meet the user norms and deliver excellent support for business operations. While you can rely on the use of this technology to provide excellent results, you should also consider the possible challenges and keep them in mind.
About This Author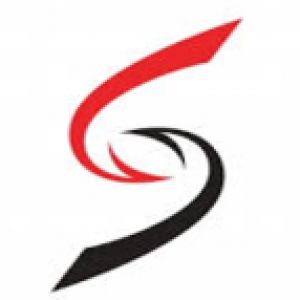 Shady Johnson
Online Marketing Executive
Joined: September 19th, 2019