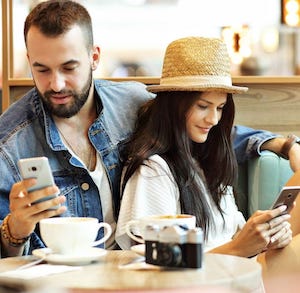 Hooking Up with a Guy More Than Once: Is It a Good Idea?
Hookups are typically one-time encounters. However, there are some situations where you enjoy someone so much that you want to see them, or at least have sex with them, a second time, or on an ongoing basis. This can be tricky territory to navigate, and in the world of casual relationships, it is perhaps one of the most delicate things that you can do to try to find the balance in how frequently you should hook up with the same guy, or whether you should be a repeat partner at all.
Casual Ongoing Hookups Are Possible
Believe it or not, there are many people capable of, and currently having, ongoing relationships where all they do is hook up for sex or maybe go out once in a while to enjoy each other's company. It's possible, but it is something that you have to be willing to commit to working on. It requires open communication and taking the time to define rules and terms of the arrangement ahead of time for the best results.
Be Clear About Your Desires and Expectations
While it's always best to go into casual dating without expectations at all, we all carry them by default. Therefore, you should make sure to communicate what you want from this connection, as well as how you expect things to go so that you and your partner are on the same page. Guys might be okay with hooking up three or four times a week, but that might be too much for you if you are trying to remain emotionally detached. This is just one example, but whatever your situation may be, you should discuss it with him so that you can decide on the best way to proceed with your hookup relationship.
Watch Out for Jealousy and Expected Exclusivity
While a lot of people assume that men are just as happy to hookup without attachment, the fact is that a lot more men get attached than will admit it. Even if they don't say as much, an ongoing hookup might signal to a man that he has a right to expect you to be exclusive, or that he's allowed to be jealous of your other connections or relationships. In a casual hookup situation, neither of these two things are present. If he's insistent or seems to be expecting more, it may be time to talk or end the casual encounters.
The Bottom Line
Like everything in casual dating and hookup encounters, the right answer ultimately comes down to what is right for you. With the information provided here, you'll be more prepared to make an educated decision about your hookups, including whether you should see guys more than once. You might find some partners that you can have an ongoing fling with, but you may also find some that are one-time encounters. As long as you're not forcing something that doesn't just work, whether you hook up with a guy once or ten times is up to you.
Article Directory /



Arts, Business, Computers, Finance, Games, Health, Home, Internet, News, Other, Reference, Shopping, Society, Sports