What Is The Rubber Flooring Used At The Children's Playground?
What makes a playground look safe and friendly for children? Other than its brightly colour playground equipment, slides and swings – the colourful, childlike designed flooring differentiates a children's playground to an old-fashioned park playground.
What is EPDM Rubber Flooring?
The flooring that is used in children's playground is made out of rubber and more specifically known as EPDM (Ethylene-Propylene-Diene-Monomer) rubber flooring. A child's safety whilst playing in a playground is of utmost importance to parents, park owners and community care services. For this reason, it is highly sought after for the apparatus to be clean and safety approved and the groundwork to be child-safe. There are many benefits to using EPDM as the material has many functional benefits and is environmentally friendly.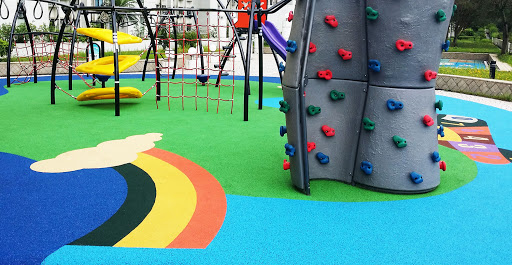 If you are a developer of residential or public premises that will have a playground, you may want to consider a few things. The multifunctional material that can replace cement, grass, sand or other types of flooring may be a strong contender to the best flooring option for you and your children. EPDM rubber flooring is tested to have a high resistance impact, making it safe for children to play on.
In the event of any falls or injuries, the material spreads the force of the impact across the surface with the least pain felt. The surface is non-slip in texture, making it safe for running and getting playful which is what a playground is for! Although not too rough, the material provides the right balance between friction/grip and softness for children to play barefoot or with shoes.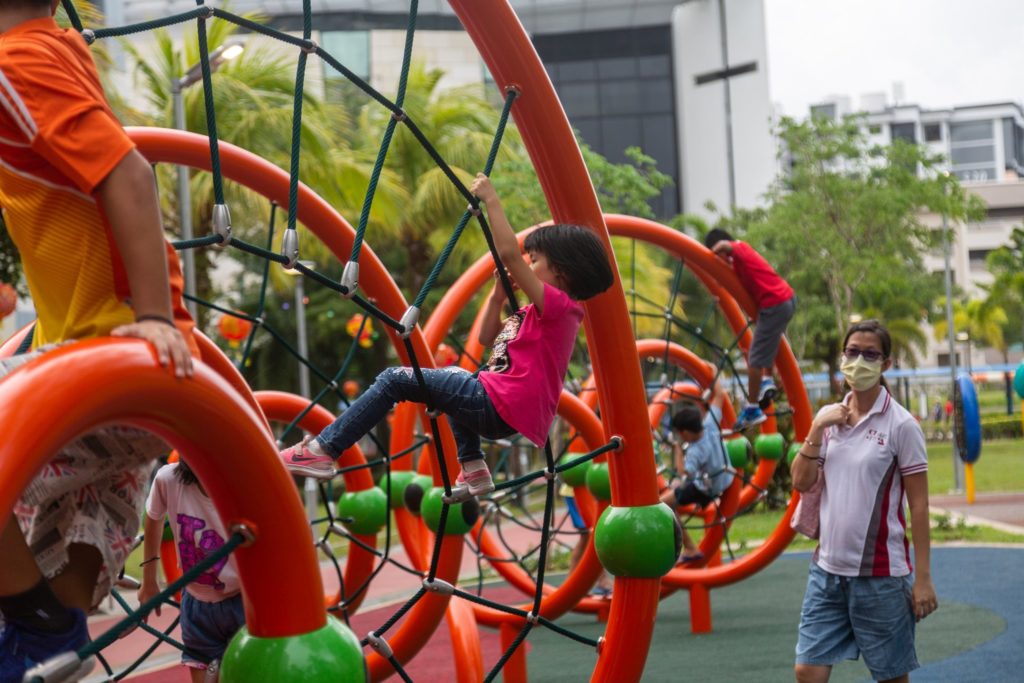 Hygiene & Cleanliness is the most important in a playground
As a location most prone for colds and flus or health bugs to be passed around, as a place of meeting – hygiene and cleanliness of a playground is highly rated. A characteristic of EPDM is its no harmful chemical use in its production. The material is hazardous free from any poisonous or harmful substances for children and completely clean in the way the rubber flooring is made. Children can make the most of playgrounds when they are carefree and free from worried parents. That is why, most children's playgrounds use rubber flooring to keep parents at bay. EPDM is highly absorbent, comfortable and safe, slip and toxic free, and made out of recyclable materials.
In terms of maintenance and durability of the material, the rubber flooring is also highly rated in this regard. Weather resistant and able to withstand turbulent weather and temperatures (of course, repairs can be made if any maintenance is required) – EPDM is extremely durable. Absorbent in its form, the material can also drain water to prevent heavy and wet flooring after a downpour. The best feature of the material is the ability to create and design as you like with many colours to choose from, you can never be disappointed with how the end look will be.
Article Directory /



Arts, Business, Computers, Finance, Games, Health, Home, Internet, News, Other, Reference, Shopping, Society, Sports