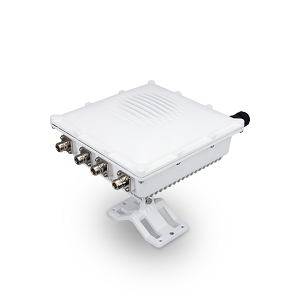 Testing the Limit: Knowing the Capacity of Your LoRa Gateway
Among all protocols in IoT, the LoRaWAN protocol is deemed to be the most prominent among all. It is then no wonder that most developers invest in LoRa gateways. LoRa gateways are devices that act as a bridge in the data transmission of one device to another. It is an essential part of any deployment working under the LoRaWAN protocol as nodes, devices that accept sensors to capture data from the environment, register to them.
For developers in IoT, knowing the capacity of a gateway to work simultaneously with nodes is critical in every deployment. Since there is a great demand to accurately track changes in an environment in real-time while minimizing cost, maximizing the capacity of a single gateway is a must. In measuring this, developers also look into information on a gateway's packet success rate or the number of transmitted packets that arrived error-free, and network load or the ability of the infrastructure to handle the traffic load.
Metrics, however, are not generalized in IoT as differing scenarios make measuring complicated. Factors such as the density of buildings in the area and their ability to absorb and reflect the signals, the gateway deployment scheme, the presence of dense greenery, and others affect what network coverage and capacity we would get. LoRaWAN itself usually has an irregular or chaotic deployment. With the number of people using it, there is currently a huge number of deployed public gateways that do not coordinate with each other, giving us different measurements among sample sets.
Fortunately, rules of thumb have been developed for use in planning and deploying. Seen below are some of these rules that are trusted through the years:
For a single LoRa gateway (8-channel), 120 nodes in a 120-meter radius can give no issues according to this research. This is without any parametric optimization and a 20-byte payload.
If we play with the parameters, we could even get 1000+ nodes for the same 20-byte payload. This is however purely theoretical as some real conditions might put constraints on air time and transmission power which are our most important optimization metrics.
According to another study published in 2017, a huge number of nodes and messages can be handled, provided that there are sufficient gateways deployed. Success rates of 95%+ are possible for 10,000 nodes transmitting one an hour, and this is still without retransmission. If a larger gateway diversity is available, the aforementioned numbers can get bigger.
For the leading IoT solutions provider, RAKwireless, the capacity of their LoRa gateways usually depends on the number of packets they support. For instance, if a developer uses RAK7258, RAK7249 or RAK7243 which is a Raspberry-Pi-based gateway that has an embedded Semtech SX1301 concentrator chip, 1.5M packets per day are supported. If the application sends one packet per hour, then more than 62,000 nodes can be handled by that gateway. The limit in the network is the number of packets that can be received and transmitted by the gateway. Each 8-channel gateway supports up to 50 virtual channels when data rate and frequency are combined. On these 50 virtual channels, up to 8 packets can be received simultaneously. There is also a limitation in the number of bytes available in the receiving buffer. Therefore, if maximum length packets are being received, only 3 such packets would be received. RAKwireless also adds that for a remote central network server receiving packets from the gateway there is no limit as the nodes are not connected to the gateway. Any packet that is received will be forwarded. Gateways can be added to the system to increase capacity.
In a study done by Semtech, a leading supplier of high-performance analog and mixed-signal semiconductors, they discovered that an average gateway is capable of receiving:

470,000 messages per day from the EMeters without repetition
1,000,000 messages per day maximum, if repetition occurs
2,000,000 uplinks from asset tracking devices
This is after their research team analyzed the data rate distribution of EMeters on a network of 8 channel gateways.
If you can notice, the capacity in the first research somehow contradicts the results of the latter studies. This just shows how complicated the measurement of capacity is for gateways. Nonetheless, experts still recommend that users get a gateway and about 100 nodes for your deployment. Should you want to explore the possibility of connecting more than a thousand nodes, then they recommend that you obtain at least three functioning gateways to receive packets.
The world of IoT, especially the field that works under the LoRaWAN protocol, promises ease in connectivity. However, learning and knowing the specifics of the devices that make the connection work may be challenging for beginners and long-time users as well. Luckily, the IoT community is collaborative enough to provide helpful guidelines for us to use.
Article Directory /



Arts, Business, Computers, Finance, Games, Health, Home, Internet, News, Other, Reference, Shopping, Society, Sports