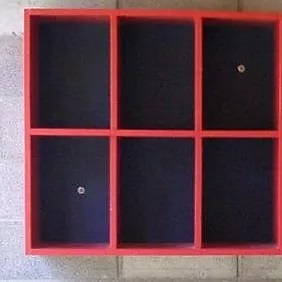 Buy helmet and bat rack combo at baseballracks
Baseballracks is a leading dugout equipment and accessories store supplying excellent products to many high schools, colleges, and sports complexes throughout the USA. We very well know that sports equipment requires the same amount of protection and care as a player needs when going out to play in the field. A well-equipped player ensures good performance; similarly, well-kept equipment ensures you its good life, and it will last long. Hence, one should have a good storage rack like 18 helmet & 15 bat combo to keep and store your equipment safely and securely.
A baseball game involves various equipment like gloves, bats, batting helmets, catcher's equipment, etc., but the most necessary equipment used for a baseball match is a helmet. Players of all ages and skill levels should wear this critical piece of equipment every time they step in the field for performing to do their best. The latest generation of baseball helmets comes with a variety of technology-inspired features and materials that enhance your helmet in every way possible. Therefore, you can expect your helmet to be engineered for both safety and comfort for vulnerable performances during your matches.
At Baseballracks, we provide you the best storage option for your helmets and bats. We have come up with various helmet-bat rack combos with different storage capacities. Our 12 helmet & 15 bat combo offers you cubby helmet rack, which can house 12 helmets very comfortably, and the bat rack is capable of easily holding fifteen bats. This rack is made up of premium wood. It provides you wood fence and chain-link mount options. Our racks are available in two-tone color options, plus logo customization is also available. These racks did not require any assembly. It has a metal-guard face option available for extra protection at a very nominal price. Like the above, we have a storage option of 18 and 15 cubby helmet racks with 15 bat combo.
Final Say:
Baseballracks always strive to offer their customers the best storage options and cost-effective solutions for their sports equipment. Our storage products are impressive and provide an array of options to their customers, like our baseball rack, which can hold helmets and bats in a one-piece unit, build with premium wood, and are available in various color options. We stand behind our products 100%. If there is ever any issue with your rack, call us and we will provide you with the best solution.
Ref URLF: https://baseballracks.blogspot.com/2020/07/buy-helmet-and-bat-rack-combo-at.html
Article Directory /



Arts, Business, Computers, Finance, Games, Health, Home, Internet, News, Other, Reference, Shopping, Society, Sports