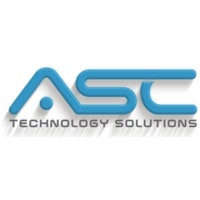 13 Must-Know BIM Terminologies used by the AEC Professionals
Henna Inam says- "Confused? Confusion is good. It's an excellent place to learn something new from".
So, if you are wondering about some of the terminologies your fellow BIM Consultants use, you have landed at the right place. This article talks about some of the crucial BIM terms which move this industry.
If you are new to the VDC (Virtual Design and Construction) world you might get confused with certain jargon or terminologies used by BIM Consulting Professionals, and BIM managers. But do not worry we are here with a list of important bim terminologies that are crucial for every AEC industry professional to learn and understand.
Must know BIM Terminologies for an AEC Industry professional.
Employers Information Requirement: A pre-tender stage concept where the supplier gets detailed information from the client about how the data will be edited, what will be used for, and when it needs to be delivered. This implies that EIR documents different stages of a project's information delivery, processes, and standards that a supplier would have to use as part of their job.
BIM Protocol: To keep everything progressing smoothly on a BIM project this protocol is a legal agreement that sets the role for all team members to follow. This brings about the creation of an infrastructure whereby the different departments of the project share digital information and gives license to people to access and use the documents and drawings. Furthermore, BIM protocol helps in maintaining a liability trail so that when an error comes up it becomes easy to identify its source.
OpenBIM: This is a format that allows every stakeholder to access the model without affecting the native design. This is a universal approach that brings about working with open standards like BCF, IFC among others, and was developed to push collaboration beginning from the design stage under those standards.
BIM Execution Plan: This is an extension of the EIR and outlines the timeline, status, completion, and delivery of the project for the different teams. This can come as a pre-contract and post-contract document. While the former brings about a tentative plan of how and what things will be done, the latter post-contract manual talks about the exact execution plan and strategy so that the performance is monitored. BEP sets the framework which will assure that the project is deployed successfully utilizing advanced and functional technologies.
BIM Workflow: As the name suggests this brings about the flow in which the different BIM activities will take place to say it highlights what would come next, any decision to be made, and the milestones that have to be achieved. Any of these BIM workflows are going to be a part of the larger or superior processes that would be accompanied by different procedures to fulfill operational or strategic objectives.
Common Data Environment: CDE is a digital collaborative space where all the information about the project is saved. It is a single source truth where all the team members have access and can make changes as and when needed.
Interoperability: Since BIM works based on collaboration and information exchange among different stakeholders, interoperability becomes one of the most crucial aspects. This means that two or more systems can have different interfaces but have the ability to share data or information without any limitations or restrictions. This makes BIM a cross-platform mechanism.
IFC: Industry Foundation Classes is a standardized digital description of the built environment. It's an open, international standard (ISO 16739-1:2018) which was designed to be vendor-neutral, so it can be used in varied software platforms, hardware devices, and interfaces. IFC is the primary standard for open bim data exchange. BIM Consultants in India have adopted IFC based workflows which have fostered the export of bim outsourcing services in India.
Authoring Tools: For generating the actual BIM model the tools which the contractors, subcontractors, designers, and 2D to 3D conversion teams use are known as Authoring Tools and can be utilized throughout the design to construction documentation phases.
Generative Model: Even though it does not fit under the scenario this is a programming-based approach for Architecture and was considered as a traditional CAD tool.
Parametric Model: Refers to the 3D BIM models developed using BIM Services that allow the end-user to change or manipulate objects/elements using explicit rules, parameters, or constraints. Parametric rules develop relationships between different elements of the design and store a lot of information within data-objects like that of cost, fire rating, model, etc.
Digital Twin: This is simply a digital representation of an actual physical structure, which can be created parallel to its physical counterpart or later if it is in use. Digital Twin helps in better designing, planning, and construction of a project at the plan and design phase, while at later stages it helps derive long-term benefits for the betterment of asset performance.
COBie: Exchange of information in a structured format is Construction Operations and Building Information Exchange (COBie) and can have data related to design, construction, operation of the project building.
If you are a construction professional working in the AEC industry you should be aware of the technical terms and concepts that come into the play, and that are used frequently while coordinating with different stakeholders, and also with your partner providing bim outsourcing services to your company.
ASC Technology Solutions is one of the leading BIM consultants in India offering a wide range of expert bim services to contractors, MEP firms, and construction companies in the USA, UK, Europe, Australia, and Asia. Learn more about ASC BIM Services and their core values and mission.
Article Directory /



Arts, Business, Computers, Finance, Games, Health, Home, Internet, News, Other, Reference, Shopping, Society, Sports