What are the types of printing on T-shirts and how to choose them?
Making typographical products, not only on paper but also on different types of materials, has become much easier and more immediate thanks to the advent of online typography. However, this does not mean that it is not necessary to inquire and ponder every type of detail, starting with the types of printing that can be applied to the fabric. To clarify a topic that could give you more than a doubt, I decided to write this article that can be of great help in making a faster and above all conscious choice. If you read through it, in five minutes you will know how to move in this particular area. Are you ready to find out more? Well, and then let's get started!
Why print on t shirts?
First, let's answer this simple question. Printing on custom T-shirts is useful for both businesses and individuals. A company or an establishment can print its logo and thus advertise itself directly and immediately. Usable as a gadget, the t-shirt will be used by contacts who will carry your name wherever they go . Not bad, right? But the shirts can be printed by anyone, for any pretext. A stag or hen party, an anniversary, an event, a gathering, or even just to always have something we like with you, be it your favorite band, a team logo and so on. That's why customizing a garment is worthwhile!
What type of print to choose for your shirt?
Now let's move on to the main question of this article: which print to choose for your shirt? In fact, every online printing house offers you the possibility to select the following variables:
The number of colors with which the shirt is imprinted
the area on the front and back where you want the custom part to appear
So let's proceed in order.
On the Embroidery-Gulf online typography website you can choose between 5 different types of printing:
with 1 color
with 2 colors
with 3 colors
with 4 colors
with CMYK color system (four-color)
The solutions from one to four colors are particularly suitable for simple logos, writings and stylized images. The four-color process is instead recommended for photographs, complex images and for those who need to create a project with greater shades of colors.
The second variable is the one concerning the print areas. Both on the front and on the back, in fact, it is possible to choose where on the shirt to insert the personalized image.
Specifically, on the Embroidery-Gulf website you can choose the following areas on the front :
And the following areas on the back :
So you just need to select the area you are interested in to get your t-shirt exactly as you imagine it.
How to make the graphic file?
Now that you know how it all works, all you have to do is prepare the graphic file of your T shirt printing in Dubai. To understand how to best prepare it, you need to download the graphic instructions that you find directly on the order page on the Embroidery-Gulf website. You can also download, also free of charge, the graphic layout that you can use within the page layout and photo editing programs.
If, on the other hand, you have no way, skills or time to create the file to print on the t-shirts yourself, there is no problem: just check the " graphic file creation " field to request, for an additional cost, that the our creative's to take care of the project for you.
Read Also: What does embroidery personalization consist of?
About This Author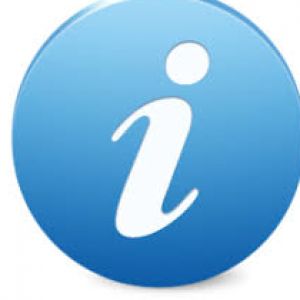 MARSH MAXWELL
This is a leading account for sharing the information for o
Joined: November 28th, 2019

Article Directory /



Arts, Business, Computers, Finance, Games, Health, Home, Internet, News, Other, Reference, Shopping, Society, Sports