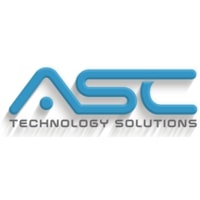 3 Keyways MEP BIM Services reduces the construction cost
One of the vital building features is that of the building services that involve mechanical, electrical, plumbing, and fire safety (MEPF) services. Being laid out in confined spaces these systems might give rise to clashes among them and with other disciplines of the building. So, identifying and solving these interferences between these service systems is the main purpose of MEP BIM coordination services.
There needs to be in-depth knowledge of components, design, operations, and maintenance needs of the building for performing MEP coordination. Some MEP components that have to be considered during coordination activities are switchboards, elevators, cable trays, HVAC equipment, ducting, cooling towers, pumps, water holding tanks, sewage pits, grease and sand traps, fire shutters, sprinkler tanks, smoke curtains, etc.
During MEP coordination services there is an integration of every discipline's design to resolve any of the conflicts that arise during the constructability review process. So when these design conflicts are identified by BIM Clash detection services and removed or addressed in the initial phases of the project there will be enhanced productivity, efficiency, and a greater reduction of time and money.
3 Main ways in which MEP BIM services will reduce the overall cost of the project.
Material Wastage and Rework Reduction: One of the most crucial ways in which a lot of money can be saved during a construction process is by overall monitoring the process and reduction of time and money spent on reworking on the mistakes and material involved with it. With MEP services conflicts are reduced at early phases which will directly affect the amount of time and money going into rework, thereby reducing the project cost.
Pipelining the entire build process: When there is a 3D visualization model available the entire build process is streamlined and will follow a timeline, thereby reducing the uncalled-for project delays. With weekly design reviews, documented plans, etc. to address the problem areas beforehand, one can save big on money during the entire construction process and ahead.
Competitive Bidding Strategy: With detailed models and accurate MEP drawings available the team has the benefit of coming up with better strategy thereby having a competitive bid to place. With 3D Visualization, conflicts being resolved at initial design phases, and accurate cost estimations using MEP BIM Modelling services the overall project is efficient and cost-effective.
With these things, we can see that MEP BIM Coordination services are an essential factor to bring about an efficient, quality, and cost-effective construction process.
Article Directory /



Arts, Business, Computers, Finance, Games, Health, Home, Internet, News, Other, Reference, Shopping, Society, Sports