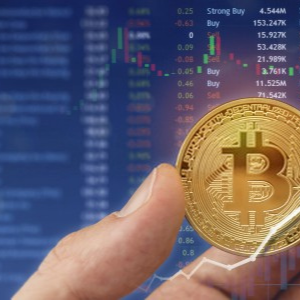 Key steps to achieve a stable and successful crypto exchange development?
The acceptance and popularity of cryptocurrencies as a medium of exchange has skyrocketed to great heights all around the world. With the trade volumes rapidly increasing each passing day, the demand and competition for cryptocurrency exchanges continue to grow. The crypto exchange market seems so promising and profitable that the majority of entrepreneurs and investors are seeking an opportunity to launch their own cryptocurrency exchange or be associated with one.
More than executing the cryptocurrency exchange platform development, the real challenge is to sustain and make it successful beyond this intensely competitive market scenario. This blog is to help you lay the grounds for that. Here, we are going to discuss the most crucial aspects you need to consider while creating your cryptocurrency exchange to secure a successful and long-term future. So, let's go ahead and find out what they are.
Key aspects to look into before launching a cryptocurrency exchange software
Before you get into anything else, it is mandatory to undergo in-depth research on several factors such as current market requirements, investors' expectations, thorough analysis of the competitors and their services, changing trends, cost, etc., to plan your exchange structure accordingly that will appeal your target audience and bring in visibility and scope for your platform.
With a broad range of investors revolving around the cryptosphere, you need to determine which set of audience you want to target and focus on your cryptocurrency exchange development accordingly to fit their needs, easily attract them, and make them stick to your platform.
You need to carefully analyze and choose the operational location of your exchange that provides a lot of scopes, easy accessibility and is composed of a friendly regulatory environment. Once you have decided on the location, it is mandatory to thoroughly research the regulatory requirements based on your location and make sure your exchange complies with them. The regulatory norms differ from one country to another. Therefore, you should pay attention and figure out the regulatory framework of your country. Also, you need to ensure your exchange complies with KYC (Know Your Customer), and AML (Anti-Money Laundering) for authenticated users and transactions. Seeking advice from industry experts is recommended on the legalization of your exchange.
No cryptocurrency exchange can commence operations without obtaining a proper license. To ensure yourself a solid cryptocurrency exchange with smooth operations, conduct research, and obtain the necessary license.
The cost of building a cryptocurrency exchange platform might differ depending upon various factors such as technology stack, feature preferences, the type of exchange built, and the customers' personal customization preferences. Before commencing your development process, you need to set your priorities right and prepare a budget for every stage of the development process. It is important while you do this, you also keep the future requirements in mind and secure a fund for them, such as any defects, to quickly resolve them.
You will need to find a reliable bank or a payment processor to facilitate seamless fiat currency transactions on your exchange platform and efficient conversion of crypto assets to fiat money. You have to figure out a trustworthy payment processor for the safety of users and also the one with a nominal interest rate that will stimulate more trades to join your platform.
Liquidity is a crucial element for any cryptocurrency exchange. No exchange can survive without liquidity as it decides the degree of ease at which an asset is transferred or converted into cash when the market condition is favorable. In order to boost liquidity for your exchange, you can try three different methods such as,
Create artificial accounts within your exchange and stimulate trading activities between them.

Connect your crypto exchange to a third-party exchange API with high-volume liquidity.

Join a network of cryptocurrency exchanges whose liquidities are tied together.
The number of cryptocurrencies in the market is constantly changing with every fraction of a minute with new ones being launched. In order to capture your potential investors' eye and enable a flexible, scalable, seamless, and efficient trading experience for them, you need to integrate multiple cryptocurrency support into your exchange. This will also make your exchange more preferable to them and boost your volume.
The primary features to be compulsorily implemented into your exchange for smooth and secure operations is as follows,
Automated KYC/AML verification

Powerful Matching Engine with High Capacity

Simple registration process

Advanced, Intuitive UX/UI

Robust Admin and User Panel

Enhanced Liquidity

Multiple cryptocurrency and language support

Firewall/ Firebase implementation

Cutting-edge blockchain technology and smart contracts

Payment gateway integration

Pending transactions

Transaction history

Multi-layer security protocols

Mobile Applications Support

Integrated Referral Program
Collaborating with an expert team of crypto exchange providers
One step that comprises all the above-mentioned factors, and more, and makes the whole process convenient and cost-effective for you is hiring a cryptocurrency exchange development company. Such companies offer white label cryptocurrency exchange solutions that are ready-made with every essential feature and functionality to get the exchange up and running seamlessly in the shortest possible time.
The entire development process is taken care of by the company that you are handing over your project to, saving you ample amount of time, money, resources, and allowing you to focus only on the customization, sales and other factors to further enhance your business. With a white label exchange software, you will have a wide customization scope in aspects such as UX/UI, color themes, name, brand, logo designs etc, and added scalability and flexibility.
To launch your own cryptocurrency exchange in the most speedy, efficient, effortless, and seamless manner, go through extensive research, analyze carefully and choose the right crypto exchange development company with deep knowledge and experience to achieve credible solutions at competitive prices.
Crypto exchanges are revolutionizing the crypto sphere on the whole, and many entrepreneurs are turning millionaires by launching their own exchange. Get down to business fast to enjoy your million-dollar profit opportunity.
About This Author

miaperla
Joined: September 4th, 2020
Articles Posted: 1

Article Directory /



Arts, Business, Computers, Finance, Games, Health, Home, Internet, News, Other, Reference, Shopping, Society, Sports