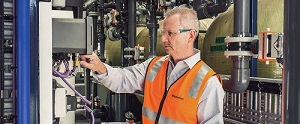 Industrial Wastewater and the Importance of Wastewater Treatment Services
In general, Industrial wastewater can be defined as the liquid water waste formed when harmful solid and liquid chemical substances are dissolved in water after it is used in industrial processes. Different types of industries may produce different types of wastewater, which can be hazardous for the ecosystem and the general public if it is discarded without proper treatment.
So, when industries produce such wastewater, wastewater treatment specialists provide them with suitable and cost-efficient water treatment options. The wastewater can be either recycled and used again or discarded safely into the atmosphere.
This article will go through the overall process of wastewater treatment- from its origins to its result- to understand the importance of industrial wastewater treatment and wastewater treatment services.
Industries That Produce Industrial Wastewater
Whether it is for washing and cooling purposes, or complicated chemical procedures, almost all industries may have to use water at some point. However, some industries may require recycling of water or treating the water before discarding it because the wastewater is no longer safe for reuse or disposal.
Some common sources of industrial wastewater can be,
Steel, metal and plastic industries,
Mining and Quarrying Industries,
Power and Petrochemical Industries,
Paper Industries &,
Food and Beverage Industries
These are just a few of the many industrial plants that may generate wastewater, and they may need wastewater treatment because the water cannot be used again or discarded directly.
Why Industrial Wastewater Needs to Be Treated
Industrial wastewater may have some harmful components that cannot be released directly back to nature. These harmful components may have varying properties that can create different harmful effects upon release. For example,
Wastewater with high BOD or Biochemical Oxygen Demand may use up large amounts of oxygen in the atmosphere, which can have harmful aquatic and terrestrial life near the discard location. BOD is a value that denotes the amount of natural oxygen required to breakdown the solid organic waste present in the wastewater. If the water is found to be having great levels of BOD, it has to be treated before it is released back.
Wastewater can sometimes have dangerous pathogens such as viruses, fungi, and bacteria, which can cause diseases, poisoning, and even death, to humans and animals coming in contact with the water. Industrial wastewater may also have harmful components like metals, suspended and dissolved solids, chemicals, and wastewater treatment, which is extremely important before the water can be reused or discarded.
Industrial Wastewater Treatment Processes
Wastewater treatment includes several simple and complex methods such as distillation, incineration, adsorption, and various other chemical immobilization processes. Primarily, wastewater treatment methods focus on solids removal, oils and grease removal, removal of acids and alkalis, removing toxins, and removing organic substances. However, based on the harmful substances' density and composition, several different and complex processes may have to be used to make the water disposable or reusable.
The Need for Wastewater treatment Specialists
Wastewater treatment specialists are service providers with extensive experience and knowledge about the various methods of wastewater treatment. They are qualified experts who understand the discharge standards of wastewater, and with their expertise, they help industries achieve those standards cost-effectively.
Wastewater treatment specialists can suggest the best water treatment procedures based on the type and scale of wastewater that is being generated, which results in efficient water treatment and reduces the risk of hazards for the industries, general public, and the ecosystem at the same time.
So, if you are worried about wastewater management and treatment in your industry, you must not waste time and contact the nearest most trusted industrial wastewater treatment company straight away.
About This Author

HydroChem
Joined: December 10th, 2020
Articles Posted: 2

Article Directory /



Arts, Business, Computers, Finance, Games, Health, Home, Internet, News, Other, Reference, Shopping, Society, Sports