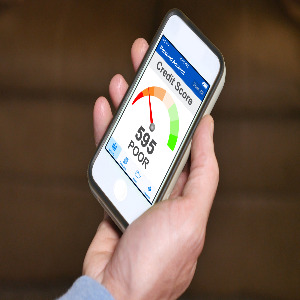 How to Find an Apartment With Bad Credit
Getting an Apartment When You Have No Credit or Bad Credit
No one wants to find themselves in a situation where they have bad credit, but it can happen for various reasons. But you still need somewhere to live, so a no credit check apartment can be a great idea if you can find one.
The apartment might not be your ideal choice, but you can increase your credit score while you live there to make finding your next home easier.
Let's take a look at what you can do to find an apartment with bad credit. Keep in mind that finding an apartment without a credit check isn't going to be easy.
Expanding Your Options
When looking for apartments with no credit check, if you can be more flexible in the area you want to live in, you will stand a better chance of finding an apartment. The more potential apartments you look at, the better your chances of getting one with bad credit.
Different landlords will have different requirements for their tenants, so if your credit score isn't high enough for one landlord, you might have to look elsewhere. Check online for feedback from other tenants to give you some indication if the landlord has fixed requirements for good credit.
You may have to forego your ideal apartment in order to find a place to live.
Help From Your Friends
If you are searching for an apartment with no credit check options and struggling to find somewhere suitable, a cosigner can help. If you have a friend or family member who is willing to be your cosigner, you stand a greater chance of your application being approved.
The person needs to have good credit themselves, and they also need to trust you. If you fail to pay the rent on time, it will become the responsibility of the cosigner.
This will allow you to improve your credit history by being a tenant that pays their rent on time. This will increase your credit score to the point where you will be able to remove the cosigner from the rental agreement.
A new lease agreement may need to be signed, though. If you are in a better financial situation and can prove this to your landlord, they may be happy to agree to the change.
Get a Rental Reference
You can make your situation easier when looking for a no credit check apartment by providing references to your prospective landlord. If you have a previous landlord or an employer who is happy to say good things about you, this can go a long way to establishing that you won't give the landlord any problems.
If you have had any difficult circumstances that have led to bad credit, like an illness or a tragedy in the family, a reference can help prove this. Good references can help a landlord see past bad credit history, accepting your application.
Telling the Truth
When you have bad credit, it can seem like a good idea to avoid mentioning this when looking for an apartment. Though applying for apartments with no credit check gives you the option not to mention your financial history, it can be better, to be honest.
If you know that your financial situation has caused problems, explain it to the landlord and assure them that you have improved your behavior. The landlord or management company will appreciate the honesty, which can work in your favor.
Cash is King
If you have money in your bank account or a good income, it can help in these situations. You could offer to pay rent in advance or provide a larger deposit than required. If you had difficulty making payments in the past and now have a higher income, this will show that your situation has changed for the better.
You could also agree to set up a direct deposit from your paycheck or an auto-draft from your account. This will show that you want to make sure you pay the rent first, before any other bills, and shows you won't be a late payer.
This will reduce the risk for the landlord and make them more likely to accept you as a tenant, even if you don't meet their standard credit requirements.
Improving Your Credit
If you have made credit mistakes in the past, turning things around means that you will have to make certain you pay all your bills on time. This will establish a better financial history and build up your credit score.
It would be best if you did this even when looking for an apartment that doesn't require good credit. It will help you in future rentals and other ways as well. If it means reducing the money you spend on discretionary items or entertaining, it will be better in the long run.
If you have bad credit, renting an apartment is still an option. If you are willing to do a few things differently, you should be able to get an apartment while you work on improving your credit score.
Final Thoughts on Finding Apartments With Credit Problems
Finding an apartment to rent when you have credit issues is not going to be easy. You may find you're unsuccessful with the first applications you put in. Keep your chin up and keep going.
Eventually, you'll find a landlord who will give you a break. Once that happens, make sure you do your best to make timely rent payments. Remember improving your credit is paramount, so you don't have to continue looking for apartments with no credit checks.