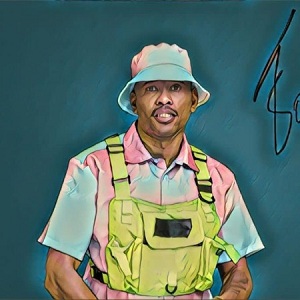 Best effects of music to the world
Music is a universal language that we all understand. By appealing to our emotions, it has the ability to break down complex issues into things we can all relate to like love, friendship, fear, or loss. In this way music expands our horizons and opens our minds to new ideas.
In my opinion, using music as a tool to build movement is one of the most important aspects to Global Citizen and is something that I believe makes the organization unique. That said, we are hardly the first or the last to use music to inspire and empower.
Music can change the world, and here are 16 examples that prove it:
1. Bob Dylan: "Times They Are A-Changin'"

Flickr: Xavier Badosa
While Bob Dylan has long been outspoken on several issues, he is especially known for his songs about the African-American Civil Rights movement during the 1960s. His hit "Times They Are A-Changin'" for example, was intended for a young generation of the 60′s who felt that segregation and oppression were outdated practices and were looking for change. Its ambiguous nature, however, will allow it to inspire future generations like master kg songs.
2. Hope for Haiti Now: A Global Benefit for Earthquake Relief

Flickr: United Nations Development Programme
This global telethon was hosted on January 22, 2010 to raise funds after an earthquake struck Haiti. With an audience of 83 million viewers, the concert raised million. Musicians included Madonna, Coldplay, and Shakira, and an original song "Stranded (Haiti mon amour)" was performed by Bono, The Edge, JAY Z, Rihanna, and was later remixed as sun-el musician songs.
3. "Sun City"

Wikimedia: CC-BY-SA
In 1985 activist and performer Steven Van Zandt and record producer Arthur Baker formed the group "Artists United Against Apartheid" to protest apartheid in South Africa. With journalist Danny Schechter's help the two sought out a group of well known artists including Bruce Springsteen and Miles Davis to perform the protest song "Sun City". In addition to the song an album was eventually created along with a documentary.
4. Bob Marley and the Wailers: "Them Belly Full (But We Hungry)"

Flickr: Jason H. Smith
Known by some as the "Voice of the third world", Marley was another artist who chose to use his music to make political and social statements. "Them Belly Full (But We Hungry)", performed by Bob Marley and the Wailers in 1975, warns of the danger of letting a nation's poor to go hungry.
5. K'naan: "Wavin' Flag"

Wikimedia: Beka
Keinan Abdi Warsame, known by his stage name K'naan, was born and raised in Mogadishu, Somalia. After the start of a civil war, however, his family feared for his safety and joined his father briefly in New York City, followed by Canada. While K'naan doesn't consider himself political, he attempts to use his music to describe things as they are like in his hit song "Wavin' Flag" which was the 2010 Soccer World Cup anthem. In its original lyrics, he talks about the struggle of refugees displaced by war, and how people are waiting for the dream of freedom and was produced by prince kaybee songs.
6. Live Aid

Wikimedia: Squelle
This 1985 concert organized by Bob Gedolf and Midge Ure is often considered to be the first benefit concert of its kind, having raised 5 million for famine relief in Ethiopia. The concert was held simultaneously in London, England and Philadephia, USA with a total of 172,000 attendees and an estimated global audience of 1.9 billion across 150 countries.
7. 46664 Concerts

Flickr: Paul Williams
In 2003, the first 46664 Concert was held in Capetown, South Africa, hosted by Nelson Mandela in an effort to raise awareness about the spread of HIV/AIDS in South Africa. Beyonce, Youssou N'Dour, and Queen were just a few of the big names present for the concert. The Concert has been named in honor of Nelson Mandela's Prison number from the 25 years he was incarcerated.
8. John Lennon: "Imagine"

Flickr: Nathan Rupert
Widely regarded as John Lennon's signature song, "Imagine" convey's his wish for world peace. Initially inspired by a poem written by Yoko Ono, "Imagine" is poignant as we look to the future and work towards a world without extreme poverty.
9. Tsunami Aid: Concert of Hope

Flickr: James Gordon
This worldwide benefit was held for the tsunami victims of the 2004 Indian Ocean Earthquake. In a new, innovative way to collect funds, viewers were able to purchase digital downloads of performances from entertainers including Madonna, Sheryl Crow, Eric Clapton and Roger Waters. It is estimated that the concert earned at least million by the end of the broadcast.
10. The Concert for Bangladesh

Wikimedia Commons
Organized by former Beatles lead guitarist and George Harrison and Ravi Shankar, the concert was held twice on Sunday, 1 August 1971 to raise international awareness and fund relief efforts for refugees from East Pakistan (now Bangladesh), following the Bangladesh Liberation War-related Bangladesh atrocities. 40,000 people attended to listen to artists including Harrison, fellow ex-Beatle Ringo Starr, Bob Dylan, and Eric Clapton. Decades later Shankar said of the event: "In one day, the whole world knew the name of Bangladesh. It was a fantastic occasion ..."
11. Live 8

Wikimedia: Siztrust
On July 2, 2005, a string of concerts took place in the G8 States as well as South Africa. With the G8 conference around the corner, the concerts served as a call to action to increase foreign aid to the world's poorest countries. The event was a success- on July 7, 2005 G8 leaders pledged to double the 2004 levels of aid.
12. Patti Smith: "People Have the Power"

Wikimedia: CC-BY-SA
Not someone to shy away from making political statements, Patti Smith has used her music to as a means of political activism, condemning war and human rights abuses. On a more uplifting note, her song "People Have the Power" is a powerful reminder to not sit passively but rather work to create the world we want to live in.
13. Farm Aid

Wikimedia: Conman 33
Since 1985, Farm Aid has organised an annual concert to support local family farmers and to raise awareness of the value of good food, soil, water, and strong communities. So far, US million has been raised, thanks to the work (and performances!) of festival board members such as Willie Nelson, Neil Young, John Mellencamp and Dave Matthews.
14. Marvin Gaye: "What's Going On"

Flickr: Jeremy Chan
With his 1971 album "What's Going On", Marvin Gaye not only raised his voice against the Vietnam war, but addressed problems of his time such as drug abuse and poverty. Despite the seriousness of his album, the title track has a very positive and inspiring message: "You know we've got to find a way; To bring some lovin' here today".
His album achieved remarkable and enduring success, coming in at sixth place on Rolling Stone magazine's "500 greatest Albums of All Time" list in 2003 and was regarded by many as to the world and beyond album.
15. Concert in celebration of It Takes Two

On March 8, 2014- International Women's Day- a concert in Kampala, Uganda brought 5,000 people together to tackle high teenage pregnancy rates across the country. The concert was in celebration of the launch of It Takes Two, a national youth campaign intended to enable more girls and women across Uganda to access sexual and reproductive health services and information. Alongside international reggae and hip hop artists, two local parliamentarians took the stage to address the crowd and demonstrate their commitment to the cause.
16. Joni Mitchell: "Big Yellow Taxi"

Wikimedia
Tackling a different issue, Joni Mitchell's 1970 hit "Big Yellow Taxi" addresses environmental concerns. Describing her thought process, she said, "I wrote 'Big Yellow Taxi' on my first trip to Hawaii. I took a taxi to the hotel and when I woke up the next morning, I threw back the curtains and saw these beautiful green mountains in the distance. Then, I looked down and there was a parking lot as far as the eye could see, and it broke my heart... this blight on paradise. That's when I sat down and wrote the song."