Website Review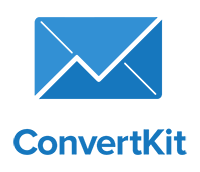 ConvertKit is an email service provider offering automation capabilities similar to InfusionSoft but at prices much less than InfusionSoft. The website was first published on November 3, 2015. ConvertKit contains several features of other email marketing services, but with one main distinction: it is specifically streamlined for professional bloggers, YouTubers, podcasters and blog alerts. Everything is very simple and easy to use.
Within just 15 minutes of going through the website you can get a decent idea about how to do the basics. The striking features of ConvertKit include the following:
Design a landing page - Three landing page designs are offered, coupled with a visual editor that will help you customize your text and color, add textures or patterns, upload pictures and make extra modifications with custom CSS
Automating book marketing - You can establish automation rules for creating automated workflows, prompted by new subscriptions, product purchases or completed courses.
Broadcasts - There are automation blueprints to help users to set-up automated workflows, including automated launches, product pitches, webinars, onboarding and more. This helps in sending one email to every subscriber at the same time.
Courses - It is possible to create drip email sequences, planned for delivery on particular times and dates, and rearranged through drag-and-drop of individual emails in a proper order.
Segmenting - Users can also customize who they want to receive the broadcast emails with the feature of custom segmenting.
Better engagement of personal emails - Rather than appearing like a mass email that we generally tend to ignore, ConvertKit emails have a personal appeal as if they were marked to a particular person. This implies that the open and click through rates are relatively high.
Embed forms easily in WordPress - You do not require copying HTML text or dealing with complex JavaScript codes to incorporate ConvertKit into WordPress website. All you have to do is use the ConvertKit WordPress plugin and insert any form at the end of any page or post.
Track campaigns with Advanced Analytics - Users do not need to set-up different landing pages for every advertising campaign. They can use ConvertKit's built-in campaign tracking system to separately track conversion rates, visitors and subscribers for a campaign.
Unlike Mailchimp, you would not have to struggle with the most basic actions because ConvertKit is highly intuitive. Hands down, it is unsurprising why people are moving to ConvertKit from other email service providers.
Review Directory /



Arts, Business, Computers, Finance, Games, Health, Home, Internet, News, Other, Reference, Shopping, Society, Sports