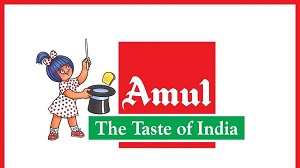 The success story of Amul
Milk is often considered as the soul food of India from tea, cheese to ice-cream. We find its presence everywhere and we cannot imagine a day where we don't consume milk in one form or the other but isn't it surprising then that just 60 years ago India was a milk deficit country. In the 1990s the milk problem was so huge that we had to import milk powder to solve this.
A freedom fighter decided to set up a milk cooperative in Gujarat providing direct benefits to the farmers and thus the foundation of Anand milk union Limited (AMUL) was laid. He then joined forces with Dr. Verghese Kurien and together they designed a very simple three tire model to scale the co-operative. Here in phase one- all the farmers would first collect milk at a village level. It would be sent to the processing plant where it would be segregated, graded, and then packed.
This was then sent to the distribution channels spread across the state bringing it finally at your doorstep this model impressed the prime minister so much that he decided to replicate it. It was all because of the hard work and an attractive marketing strategy of Amul. In the entire country, the project was held by Dr. Verghese Kurien who brought about the white revolution or the chouette Kranthi in India.
How wonderful is it that a little milk movement which started 60 years ago. Today, because of this impressive marketing strategy of Amul, it has made India the world's largest producer and consumer of daily. The dairy industry in India is worth more than 500 billion rupees and India is also the largest milk-producing country since 1997.
Amul on the other hand is a success story like no other. Amul's business model, today is jointly owned by three point six million milk producers in Gujarat and has a turnover of five point three billion dollars but that's not the only reason why India loves Amul.
The years have evolved as a brand that directly connects with the Indian psyche be it the hot chuckling images of the Amul girl referencing the current events or catchy tag lines like "Amul doodh peeta hai India or "utterly Buttery delicious Amul" it has certainly won hearts. All over to put things into perspective in India you don't just find heroes on screen quite often a few simple milk farmers from the budget are led by a visionary can pull off a heroic act as the world has never seen before.
Article Directory /



Arts, Business, Computers, Finance, Games, Health, Home, Internet, News, Other, Reference, Shopping, Society, Sports