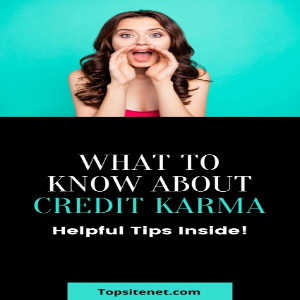 What to Know About Credit Karma
How Credit Karma Works
If you pay all your bills on time and have never been late with a credit card payment, and have managed to avoid any financial catastrophes like bankruptcy, you will have the ideal credit score.
Life gets in the way, and in the real world, many of us will need to know our credit rating or where we stand with personal credit scores. This is where an organization like Credit Karma can help. There are so many positive things Credit Karma can do for you.
Let's take a deep dive into what you should know about Credit Karma and how it can be beneficial.
Credit Karma Helps With Credit Improvement
Once you subscribe to Credit Karma, as 100 million people worldwide do, Credit Karma will keep you updated with your credit score information and inform you of any breaches. It also helps you to source loans and insurances at great rates.
More than anything, Credit Karma can be your personal credit decision counselor. The beauty of Credit Karma is it will help you make the right credit choices. Maybe you are thinking of canceling a credit card? Is that a wise thing to do? Credit Karma will let you know how your decisions will impact your score.
Use Credit Karma to Increase Your Score Before Buying a Home
Do you have a strong desire to own your first home or possibly rent an apartment? Both of these will necessitate having a good credit score. Those who have excellent credit scores get treated more favorably when it comes to an interest rate on a loan.
When you rent an apartment, most landlords will want to see you are an OK credit risk. Again, this means having an acceptable credit score.
Using Credit Karma before buying a home can help you make the right credit decisions on such important life goals. You will be rewarded by making fiscally intelligent choices that may have been lacking before.
Buying a house with bad credit is far more challenging and will undoubtedly cause a ton of additional stress in your life. Using Credit Karma could be a godsend.
Setting up Your Site
Getting yourself set up with Credit Karma won't take long as you enter your name and address and, if you have one, a social security number. The site offers good security, and you may log in from different devices and have to answer questions to verify identity, and you may get the full range of security questions. Credit monitoring can be turned on or off.
The site has an effective dashboard, and you will find your credit score at the top of the dashboard from two of the credit reporting bureaus, and demonstrates with an arrow whether your score has changed since last time.
Below the score, you are linked to your credit card account, car, housing, and savings.
You will also see the Credit Karma Tax Dashboard, a free tax website supporting tax preparation. A toolbar on the top of the page will provide you with the navigation tools.
Credit Karma displays financial ads to pay for itself. They will show products that might just suit you, this is a small price to pay for such a great service, and I will certainly not complain about the ads if they keep the site going free.
Using Credit Karma Data to Keep Track of Your Score
You may find that your two scores differ, and there are various reasons for this. The lenders may not report to every credit union, or updates may not reach the site simultaneously.
If you want to look at your score further, click on details overview, where you will see graphs displaying changes underneath some boxes that show factors that will show impacts on your score.
One box shows credit card payment and remarks are in this group and of less impact are the age of credit and amounts, and inquiries, view details.
Another page will take you to where Credit Karma outlines steps that can be taken to improve your score and the number of points that it could be increased by.
Open Disclosure to Credit Karma
Before you start, go to the screen and enter full details of loans you may have apart from credit cards, including car loans and student debt.
Home loans should also be entered, and you will see the value of your home and the balance of the loan. Credit Karma may be the place to find a better deal on any loans and will show you financial opportunity ads and where you can refinance at lower rates.
Improving Your Loan Opportunities When Accessing Credit
The site's goal has two purposes. It encourages action to increase your credit score, needed by many. It also helps you to save money. Use the credit score simulator. It will work for you, displaying moves that could change your credit score, it may stop you from applying for that extra credit card limit increase when you see the possible consequences.
There are other tools to help with managing to repay debt. The company does not sell your data to other sites, and this is good news. Whether you are applying for a credit card, trying to buy a car, or want to rent an apartment when you have bad credit, Credit Karma will improve your chances.
Final Thoughts About Credit Karma
This is a great website without serious competition. Credit Sesame is similar to Credit Karma but not quite the same. If you have to improve your credit score, this will help you.
You may have a couple of credit cards, and it is important to keep track of your credit score. The website is quite comprehensive and will point you in the right direction to getting your finances back in order.
While you are doing that, please take a look at the tax preparation service screen as it virtually will do your tax for you. Hopefully, you have found this guide on how Credit Karma works to be useful.